Recreational fishing is one of the largest interests in Sweden. according HaV, or Sea- and Water Authority, devoted themselves about. 1,3 million people in Sweden for recreational fishing last year. The ages ranged between 16-80 years also, which clearly shows that fishing is something for everyone.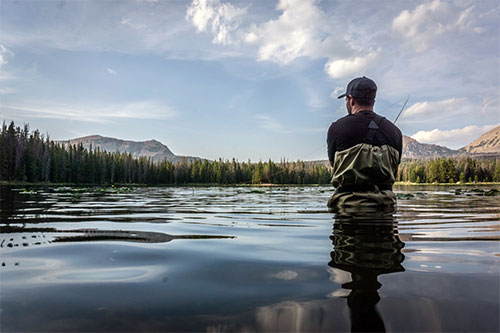 recreational- and sport fishing is not just something that ordinary workers deal with when they have time off and need to get out of the office and living room. Several athletes, film- and music celebrities venture into fishing waters around the world to find peace, and several of them are really skilled.
Zlatan likes more than football
It's no secret to Zlatan Ibrahimovic, which is one of Sweden's largest football players, enjoy fishing. When not playing for La Galaxy in US MSL, whose odds of winning the playoffs according to Betfair is 19.00, he likes to go out into the water around his hometown Malmö or up the country. Although the ancient Scania seems to be fishing for most things, pike fishing seems to be his favorite.
The last time he posted anything about his fishing on social media was 2016. Then he broke his own personal record and pulled up his biggest pike so far. How big it was never showed, but the picture to judge was one yawn. With him on the trip he had the fishing profile Claes "Svartzonker" Claesson, who could witness the catch. It wasn't the first time football- and the fishing profile was out together. They have been seen fishing several times around the Stockholm archipelago.
American celebrities like to fish
Fishing is even more popular in the United States than it is in Sweden. According to Statista, angled closer 49 millions of Americans 2017 and it included both fresh- and saltwater fishing as well as fly fishing. There it is even more common to know profiles of fish, both athletes and Hollywood stars.
Zlatan's former MLS colleague Clint Dempsey (Seattle Sounders) have liked to fish sea bass since childhood. When he finished his 20 years long career as a football player last year he said fishing was one of the activities he would devote more to. Golfer Tiger Woods likes to change clubs for rods and he enjoys fishing from sea bass to salmon. There are also plenty of actors who like to fish. Kevin Costner, Liam Neeson and Michael Fassbender are all regular fly fishermen. Liam Neeson has even participated in fishing programs on the American Outdoor Channel. There he advocated benefits with fishing, both for water conservation and for health purposes.
Fishing is also popular with several celebrity women. Lindsey Vonn, who this spring ended his incredibly fine career as an alpine skier, likes to fish and has jokingly called himself a "fish wiper". She has also competed in fishing competitions such as GoPro Mountain Games. Other women who like to fish are no less than philanthropist Oprah Winfrey and country singer Miranda Lambert.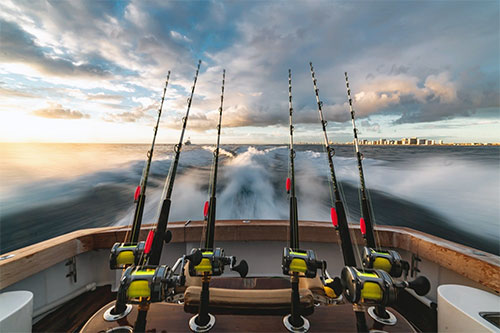 Fishing is a great way to relax from everyday life, no matter what profession you have. And about Zlatan and Tiger Woods and others., can find time in their hectic schedules to get out into the wild, there is nothing that prevents us from doing the same thing.