Sometimes the weather is too bad to fish. Not even the best of clothes and equipment can help when the wind storm or when the temperature is too low. If fish cravings yet kicked in, there are emergency solutions.
There are loads of TV shows and podcasts that are both informative and offer fun entertainment. There are also games that have taken their themes from the fishing world, and actually go fishing. Some are even more faithful than others.
Popular fishing programs
One of the most acclaimed Swedish fishing programs is the Fishing Destination. It is a series that has so far been made in five seasons and is available at Cmore. In each section, the fishing profile Johan Broman visits different places to fish and the program gives the viewer both fishing- and travel tips.
There are plenty of international fishing programs. Discovery broadcasts the Deadly Catch program, which is about the life of the fishing boats in the cold waters around Alaska. Other popular programs are Wicked Tuna, River Monsters or Extreme Fishing with Robson Green. Several of the programs are broadcast via platforms such as Viaplay, Dplay and Cmore.
Fishing games online and in VR
Those who want more action can choose to play games with the fishing theme. Fish Master and iFishing are two popular games that are downloaded to your phone, both for iPhone and Android. At the online casino you can play on slot machines like Alaskan Fishing Slot from Microgaming, or Fishin Frenzy Slot from Blueprint Gaming. Thanks to the advent of e-credentials, it has become even easier to play at online casinos. This has helped to make registration and login easier and the time taken has been faster. It is possible to find out more at CasinoWings.se, and see which casino sites use login with Mobile or regular BankID.
Anyone who wants to play a game where it really feels like sitting in the oak or standing at a beach edge can choose to play Bait!. This is a Swedish VR game that was released 2016 and was launched together with Samsung Gear VR. In the game you have the role of fisherman and you can choose to fish in different places in the world and with different rods. You can choose whether you want to fish in calm waters or in more stormy waters. Today the game can be played with several different VR headsets, such as those from HTC and Oculus.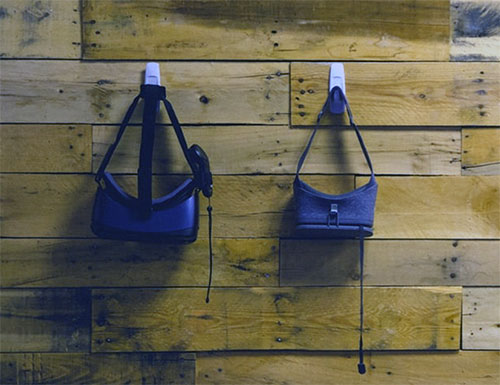 Exciting podcasts
Would you like to listen to fishing stories instead, while playing or doing something else, you can choose from several Swedish fishing podcasts. The fishing buddy is a podcast which is still being released in new sections and found in above 100 Episode. It is led by fishermen Fredrik Löwgren and Johan Malm and they talk about everything from equipment, fish, environment and why fishing is so wonderful. Other popular podcasts are Swedish Anglers, A Fisherman's Confessions and The Fly Fishing Pod.
There are plenty of activities that fishing enthusiasts can take part in when the weather or other causes prevent them from going out with a spit. From podcasts to comics and games. You can beat the time in several wonderful ways.