Sometimes the weather is too bad to fish. Not even the best of clothes and equipment can help when the wind storm or when the temperature is too low. If fish cravings yet kicked in, there are emergency solutions.
Det finns mängder med tv-program och podcasts som både är informativa och bjuder på rolig underhållning. Det finns även spel som har hämtat sina teman från fiskevärlden, och som faktiskt går ut på att fiska. Några är till och med mer verklighetstrogna än andra.
Omtyckta fiskeprogram
Ett av de mest hyllade svenska fiskeprogrammen är Fiskedestination. Det är en serie som hittills har gjorts i fem säsonger och som finns tillgänglig på Cmore. I varje avsnitt besöker fiskeprofilen Johan Broman olika platser för att fiska och programmet ger tittaren både fiske- och restips.
Det finns massvis med internationella fiskeprogram. På Discovery sänds programmet Dödlig Fångst, som handlar om livet på fiskebåtarna i de kalla vattnen runt Alaska. Andra omtyckta program är Wicked Tuna, River Monsters eller Extremfiske med Robson Green. Flera av programmen sänds via plattformar som Viaplay, Dplay och Cmore.
Fiskespel online och i VR
Den som vill ha mer action kan välja att spela spel med fisketema. Fish Master och iFishing är två populära spel som laddas ned till mobilen, både till iPhone och Android. På online casino går det att spela på spelautomater som Alaskan Fishing Slot från Microgaming, eller Fishin Frenzy Slot från Blueprint Gaming. Tack vare uppkomsten av e-legitimationer har det blivit ännu enklare att spela på online casinon. Det har bidragit till att registrering och inloggning har blivit smidigare och ttagen har blivit snabbare. Det går att ta reda på mer hos CasinoWings.se, samt se vilka casinosidor som använder sig av inloggning med Mobilt eller vanligt BankID.
Den som vill spela ett spel där det verkligen känns som att man sitter i ekan eller står vid en strandkant kan välja att spela Bait!. Det här är ett svenskt VR-spel som släpptes 2016 and lanserades tillsammans med Samsung Gear VR. I spelet har du rollen som fiskare och du kan välja att fiska på olika platser i världen och med olika spön. Du kan själv välja om du vill fiska i lugna vatten eller i mer stormiga. Idag går spelet att spela med flera olika VR-headsets, såsom de från HTC och Oculus.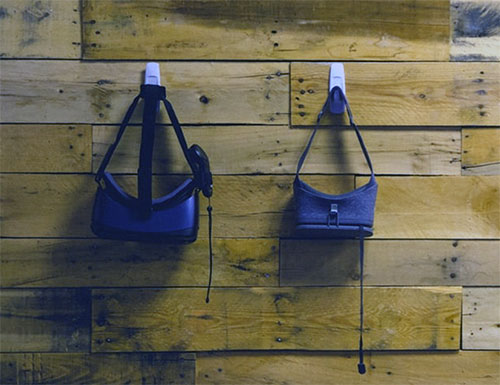 Spännande podcasts
Vill du istället lyssna på fiskeberättelser, samtidigt som du spelar eller när du gör något annat, kan du välja bland flera svenska fiskepodcasts. Fiskekompisen är en podcast som fortfarande släpps i nya avsnitt och som finns i över 100 avsnitt. Det leds av fiskarna Fredrik Löwgren och Johan Malm och de pratar om allt ifrån utrustning, fish, miljö och varför fiske är så härligt. Andra omtyckta podcasts är Swedish Anglers, En Fiskares Bekännelser och The Flugfiskepodden.
Det finns massvis med aktiviteter som fiskeentusiaster kan ta del av när vädret eller andra orsaker hindra från att kunna ge sig ut med spöt. Från podcast till serier och spel. Det går att slå ut tiden på flera härliga sätt.