A hot tub like me took the first dip of the year in November when I did a test of Thermo Float Underwear. The water was only 5 degrees so it was with some hesitation I jumped in, to my surprise I did not experience the water so cold.
Att kläderna är lätta och smidiga gör att de även passar utmärkt som underkläder, jag har de under min flytoverall när jag fiskar på hösten efter öring. Har superunderstället mot kroppen för Thermo Float Underwear är i nylon och kan därför kännas kalla direkt mot huden.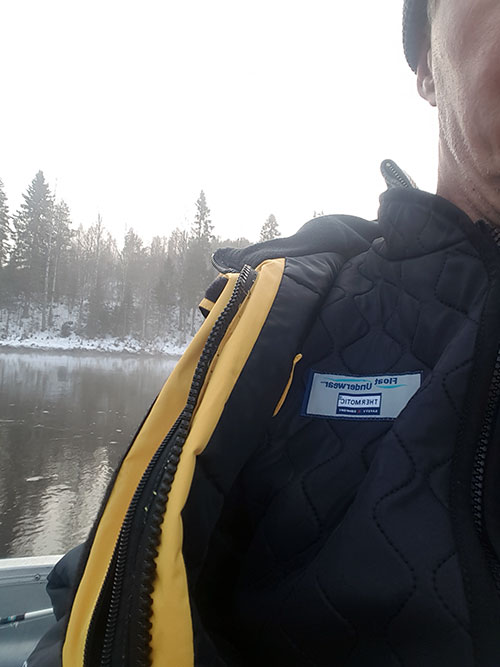 När jag fiskar från land har jag västen utanför tröjan, normalt sätt hade jag inte haft någon flytväst på mig. Så det är en billig livförsäkring att använda dessa kläder och framförallt för någon som tycker att flytvästen är klumpig och i vägen när man fiskar.
Kläderna hittar du, här >>